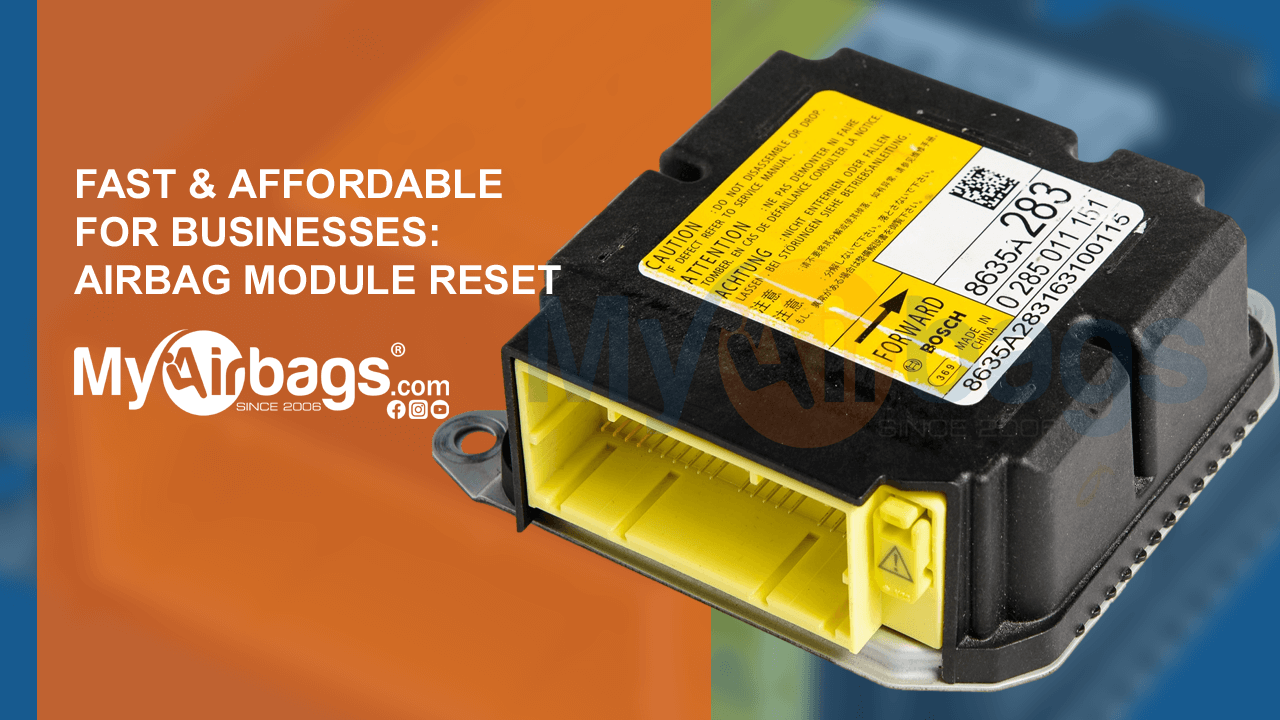 ---
MyAirbags offers airbag module reset service with great rates & fast 24-hour turnaround!
Posted On: June 03, 2022 | Author: Kayla Wilson
Since 2006, MyAirbags has been dedicated to helping consumers, used vehicle dealers, auto body shops, and collision centers. We provide low-cost, green & eco-friendly SRS airbag module reset and repair services that save our customers:
money
time
and their carbon footprint!
How do we do this you ask? Keep reading to find out!
The control module will need to be reset when the airbag warning light turns on when a vehicle is involved in:
*AHEM* Yes, we're statistically speaking to you shorter people.
It's very important that when your airbag light comes on, you reset your airbag computer module. It's like the airbag system "brain", so where it stores "memories" such as crash data, soft codes, and fault codes.
It is really important you reset the module when those warning lights come on because your airbags have been disabled. And well, to be frank, they're kind of important for your safety as well as the safety of others!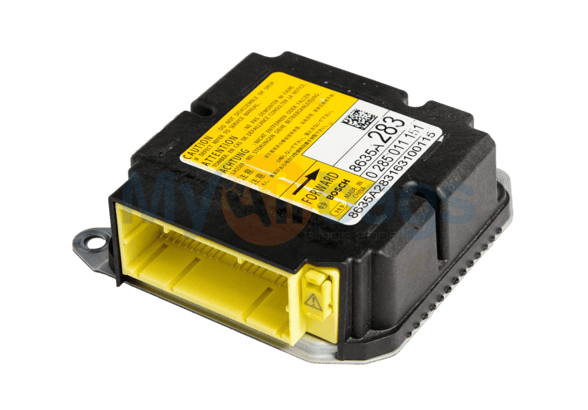 "I'm sorry, can you speak English, please?!"
For those who are not familiar with the terminology for airbag systems or seat belt repairs, I'll break this down simply for you so that you can better understand:
I first heard the term "airbag module" when I came into this industry and felt a little overwhelmed because I heard it a lot but didn't know what it was. There's definitely a learning curve when you have no prior knowledge or comprehension of vehicles or safety features!
As I struggled to figure it out, I realized there's probably many others that need a simpler explanation as well. So here goes: Now I know that when someone refers to an "airbag module", they're basically talking about the "airbag computer". Meaning, this is what stores all of your vehicle's "airbag codes" and messages including crash codes.
As stated above, it's really dangerous to drive with your airbag warning lights on as the airbags won't deploy properly if you're in an accident. We're passionate about keeping people safe and really hope you follow our recommendation.
How We Can Help
Which is why people choose our company and our dedicated team to provide an airbag module reset and repair service. Our goal is to educate and be of service to all. Did you know that hiring our services can literally save you hundreds of dollars and valuable time?
When companies and customers send us their parts, they're avoiding the hours of research needed to learn how to do what we do as well as eliminating the need to purchase expensive equipment they're likely not to use again. That's why even auto dealers, auto shops, and collision centers come to us- we've a team professionally trained and ready to serve all of our customer. Our customer service team possesses unwavering commitment to providing the best experience to all and always improve! We're so grateful to have so many customers support our services and choose a small business for their needs as we look forward to serving them all for years to come!
Want to learn more about SRS airbag module reset and replacement?
---
---